Have you ever felt lost?
When you look at yourself in the mirror and think that, by this time, you were supposed to be way ahead.
When you have no clue what to do next…
When you think all is useless…
When you have been dreaming about prosperity all your life but you are still not there…
When you want to create something of your own, but you just don't know how to…
When you think you're not good enough…
When constant doubts and fears prevail…
When everything seems to be meaningless…
We live in a huge illusion:
that something in the future
will be better compared to what we have now
If only I had more money…
If only I had a meaningful job…
If only I could find the right person…
If only I looked better… felt happier… had a better education…
You think that having something in the future, that you don't have now, will make you feel better. It won't.
Do you want the truth? And nothing but the truth?
Being a mystic means looking for the truth, no matter what. It is not who you want to become, it is who you have always been.
1
The truth is that first you become, then you receive.
First you find your own value, then others will appreciate you.
First you start loving yourself, then others will love you.
First you think and act without limits, only then you get all you want in the world.
2
You don't buy an expensive car to feel more confident.
On the contrary, you become more confident, and the car will appear as a result of your confident actions.
3
The School for Mystics awakens ordinary people to a legendary life.
Everything that happens inside the school is based on the idea of mysticism – looking for the truth no matter the cost.
Being a mystic means understanding.
Understanding will bring you a vertical breakthrough in all areas of your life.
The School helps its members dissolve the biggest problems in their lives that they could not solve before.
As a student of this school,
you will:
Stop the pain and remove limiting beliefs
Gain a crystal clear vision and understanding of what to do next
Improve your self-esteem, productivity and motivation
Develop the mystical thinking and inner strength
Reach the level of well-being and peace that was previously unavailable to you
We will connect you with your courage and wisdom.
Feeling that there is no fear inside … you will not only get what should have been yours for a long time, you will feel inner peace and joy in order to fully enjoy it.
You will be able to go through life with ease, having a deep understanding of what is happening and being able to limitlessly influence this world.
Who is this coaching space for?
Our school is formed by people from a wide variety of life paths.
Our students are united by the fact that they:
SEEK
They want to understand themselves and find their way.
THINK
They want to have a breakthrough in all areas of their lives.
HELP
They want to help people. Some of them are counsellors, coaches, doctors, mentors, therapists, teachers, and consultants.
Meet your guiding peers at The School for Mystics
MARINA GALAN
International keynote speaker
Transformative Coach
Practitioner of Three Principles Global Community (3PGC).
Mystic and author
50K + seekers listen to her voice every day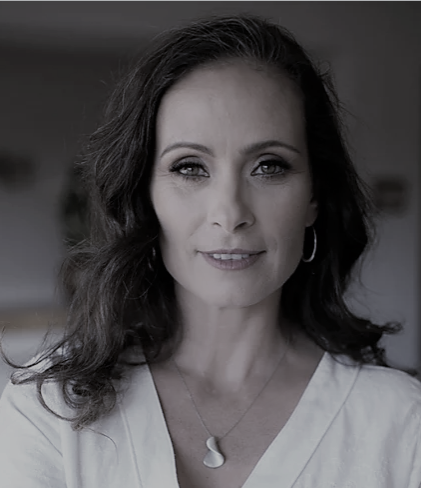 ---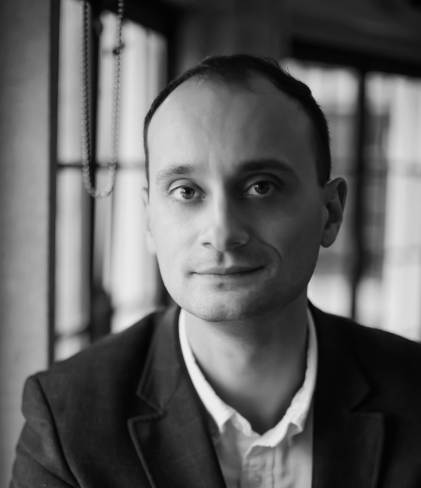 MIKHAIL SAIDOV
Created Method of Reactive Transformation
Founder at Academy of Exponential Coaching
Author, mystic and coach
5K + students have taken his programs
---
If you think you don't need help from a mystic, I have a question for you.
Who stands by you?
Every Olympic champion has a team of coaches
Every billionaire has a circle of mentors
Every celebrity has a brilliant producer
Every extraordinary person has someone extraordinary beside them.
WHO DO YOU HAVE BESIDE YOU?
How do ordinary coaches differ from mystics?
Ordinary coaches help with linear problems such as 10% salary increase, weight loss or marriage counselling.
Mystics catalyze a breakthrough in every area of life.
They transform
the person's identity, not their actions.
They tell you the truth
no matter what.
They deprogram you
by removing limiting beliefs.
They play with you
in a big breakthrough game, and they are not interested in incremental improvements.
They reveal
your full potential, awake your love, kindness, wisdom and courage.
They literally wake you up
to a new life, bringing the deepest transformation possible.
How to get accepted to the school
Access to the school can be granted only when we open the doors to seekers. If you are a true seeker, you can put your name on the waitlist. Once the enrollment is open, you will be notified of the next steps.